Top ten cars of 2015
---
A multitude of new motors have started to steer onto our streets, so we've selected 10 of the most significant cars of 2015 for you to look out for.
Lexus RC F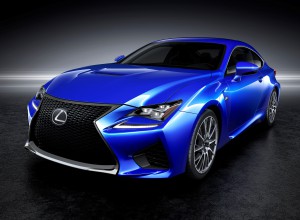 Lexus's most powerful production V8 coupe yet, was launched in February. The RC F has a 5.0-litre, 32-valve engine and just one glance at the bulging bonnet and four tailpipes is enough to tell you the car means business. Prices are from £59,995.

BMW 2 Series Convertible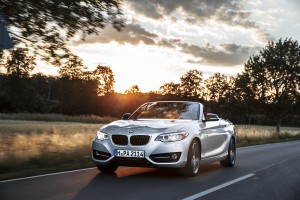 The BMW 2 Series Convertible went on sale in February, priced from £29,180. It is available with a choice of four engines and, for the first time in a BMW convertible, an M Performance model – the M235i. The 2 Series also brings improvements in passenger space and access, style, dynamism and equipment.

SEAT Leon ST CUPRA 280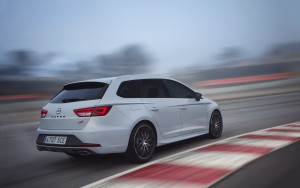 Priced from £28,505, the SEAT Leon ST CUPRA 280 offers performance and practicality and arrived in showrooms in March. The hot estate's two-litre turbocharged engine can propel it from 0-62mph in six seconds, before going on to 155mph. At the same time, whether it's a tradesman's trusty workhorse or school run load-carrier, it'll be an easy car to live with.

Zenos E10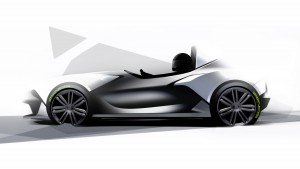 The ultra-light Zenos E10 sports car went on sale this spring. Track focused, yet road legal, the open-top, two-seater is powered by a mid-mounted 2.0-litre engine producing 200bhp. It covers 0-60mph in under five seconds and costs around £25,000.

Kia Sorento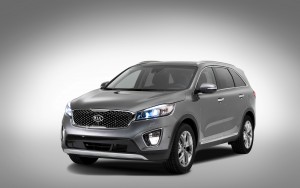 The new Kia Sorento reached the UK this spring. The third generation of the SUV features a more mature appearance and sophisticated surface detailing. Longer, lower and wider, with an extended wheelbase, the Sorento builds on the success of the current model, delivering more space and innovative features. The price of Kia's flagship car is around £40,000.

Jeep Renegade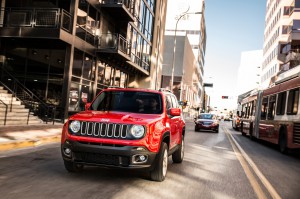 The 2015 Jeep Renegade expands the brand's vehicle line-up by entering the small SUV market. Set to hit the UK in late spring, prices will start from £17,000. The Renegade promises a unique combination of off-road capability and open-air freedom. The result is an efficient vehicle created to attract youthful and adventurous customers.

Suzuki Vitara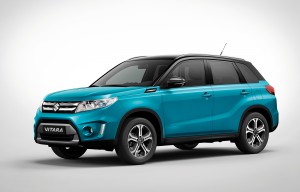 Over 25 years after the original model's debut, the Vitara heritage is embodied in a fresh SUV incarnation. The new Vitara has smaller dimensions and incorporates Suzuki's four-wheel-drive system and advanced safety equipment. It goes on sale this spring from £12,500.

Mercedes-AMG GT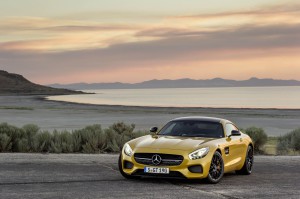 Arriving this April, the Mercedes-AMG GT's 4.0-litre V8 bi-turbo engine will set pulses racing. From 0-62mph in 3.8 seconds and a top speed of 193 mph will translate into extremely fast laps on the racetrack. At the same time, the two-seater is a comfortable companion for everyday motoring thanks to its practical tailgate and easily-accessible luggage compartment. Prices start at £97,195.

Jaguar XE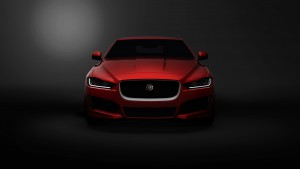 The new Jaguar XE is powered by a range of four and six-cylinder petrol and diesel engines. This car marks the brand's return to the compact executive car segment and is full of advanced tech. It also has an aluminium structure to help reduce weight and encourage fuel economy. Deliveries will start in May, priced from £26,995.

Ford Mustang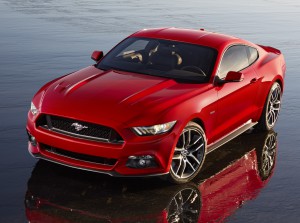 The first Mustang ever to go on sale in Europe in almost 50 years of production will be with us by the end of the year. The Ford promises world-class levels of performance while embracing the Mustang's iconic status. The Mustang will deliver power of choice, from a 5.0-litre V8 engine to a fuel-efficient 2.3-litre EcoBoost engine, and prices will be from around £30,000.
---
By Tim Barnes-Clay, Motoring Journalist
Website www.carwriteups.co.uk
Twitter @carwriteups
---