Advert sizes & design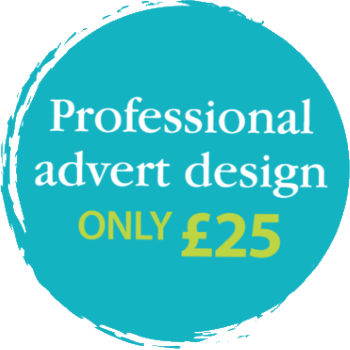 Do you need an advert created from scratch?
We have very talented in-house designers to create your perfect advert, and prices start from just £25 + VAT.
Contact us for more information.
Have artwork already but think it will need tweaks?
Just send us what you have so our designers can perfect it for you!
Already have artwork that you are happy with?
Great! Check the specifications below and if you want your artwork made bigger or smaller it is no problem.
Please email your artwork to [email protected] – we accept any format.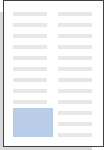 Eighth Page
62mm (w) x 45mm (h)
732px x 531px
@300 DPI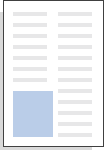 Sixth Page
62mm (w) x 62mm (h)
732px x 732px
@300 DPI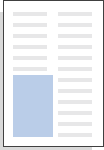 Quarter Page
62mm (w) x 93mm (h)
732px x 1098px
@300 DPI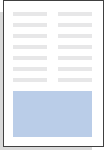 Banner
130mm (w) x 62mm (h)
1535px x 732px
@300 DPI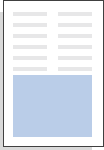 Half Page
130mm (w) x 93mm (h)
1535px x 1098px
@300 DPI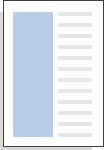 Half Page (vertical)
62mm (w) x 190mm (h)
732px x 2244px
@300 DPI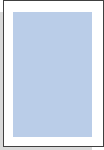 Full Page
130mm (w) x 190mm (h)
1535px x 2244px
@300 DPI
Full Page (borderless)
160mm (w) x 222mm (h)
(includes 5mm bleed around edge)
1890px x 2622px
@300 DPI