Our story
After 40 years of city life, editor Lily Goulder moved to the rural village of Tacolneston in South Norfolk in 2008.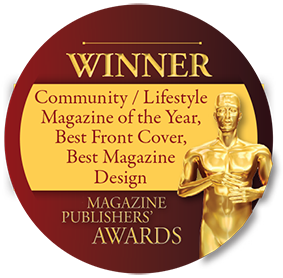 One of her initial observations of rural country living was that she had no idea who to contact for services or local tradespeople.
She wanted to support the local community but always found it difficult to source nearby services as there was no local publication or newspaper that reached the rural villages.
With a publishing background, she took the leap and launched Village People Magazine to help others find local businesses, community information and activities. Ten years on and with a growing team including local experts who regularly share their knowledge and opinions, Village People Magazine has morphed into four separate award-winning editions with an overall readership in excess of 150,000.
And the plan is to keep on growing!