Saving Falcon Meadow
---
In 2014, a community of dog walkers, wildlife watchers and anglers heard rumours that Falcon Meadow near Bungay was to be sold at auction. But, as one member of the community tells us, they had a plan…
The news brought more than a degree of surprise and confusion for most of us, who'd always assumed that we'd been rambling across, or just river-watching upon, a form of common, safely protected by public ownership from developers. Few had even heard of the owning faction, Ditchingham United Charities.
Of course we knew the meadow was in Norfolk. Bungay is almost completely surrounded by a great meander of the River Waveney, and thus similarly surrounded by our neighbouring Northern Shire. It's this geographic dichotomy which explains the fashion in which Falcon Meadow is either ignored or taken for granted by Suffolk's Bungay and Norfolk's Ditchingham. Whilst an asset to the former, it belongs to the latter, which explains how such a renowned beauty spot could become a sort of no-man's land.
It wasn't always forgotten or untreasured. It was to Falcon's narrow 4.2 acres that hundreds from Bungay and district flocked for the VE celebrations in 1945, frolicking in the wake of a marching band, eating and drinking in a tented citadel, and inspecting an unlikely invasion of armoured cars. Thus did North Suffolk celebrate Victory in Europe in South Norfolk.
Forward again to 2014, and we did what Bungay does when faced with improbable threats. We had a few meetings, at which it was generally agreed that abandoning the meadow to auction and an unknown fate would probably be a 'bad thing'.
With just days to go before the auction, we agreed to start fundraising, but with no chance of raising the target sum. A local business interest stepped in with a loan which allowed a successful bid of £50,000. So the meadow was ours – or was it? We had no management structure, and with little progress towards one, some donors were starting to talk of wanting their money back. Then we learnt that the loaned £50,000 would have to be paid back within 9 weeks. In default, the meadow would have to be re-auctioned.
We probably should have panicked and just surrendered, but we didn't. Within a few days, we had a scheme to raise the capital via a series of loans from existing Falcon Meadow fans. In a low interest economy we would access a series of private loans – often family money put away for a rainy day, but not needed just yet, and we would underwrite them with the value of our land purchase. With it came a business plan to operate major charitable community events and use this income to repay our lenders, with the profits from duck races, dog shows, quiz nights and a host of smaller events as well.
Today we're still doing it, and within another year we should have paid for the meadow. So we'll be home and dry, or about as dry as our beautiful water meadow ever gets.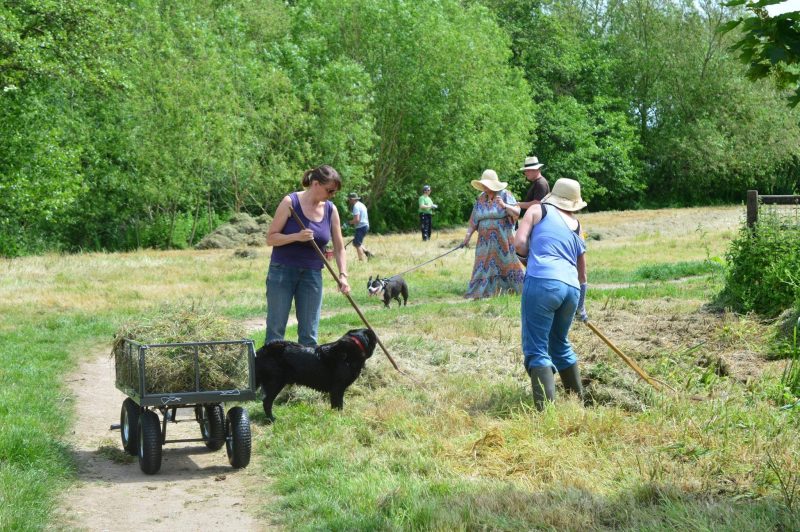 ---