Ladies who lunch – Café Britannia
---
"So what delightful venue have you got for us today," asked Alice. "Norwich Prison," said I. Alice looked dubious, but we set off on the drive to Norwich while I told her what I know about the café.
It's run by ex-prisoners in the magnificent former Britannia Barracks, close to the prison itself, right at the top of Mousehold heath, with the best view of Norwich. Plenty of free parking and a very short walk to the entrance gate, which is somewhat hidden at the extreme right of the building. Then a long trek back to the extreme left of the building to find a door that works.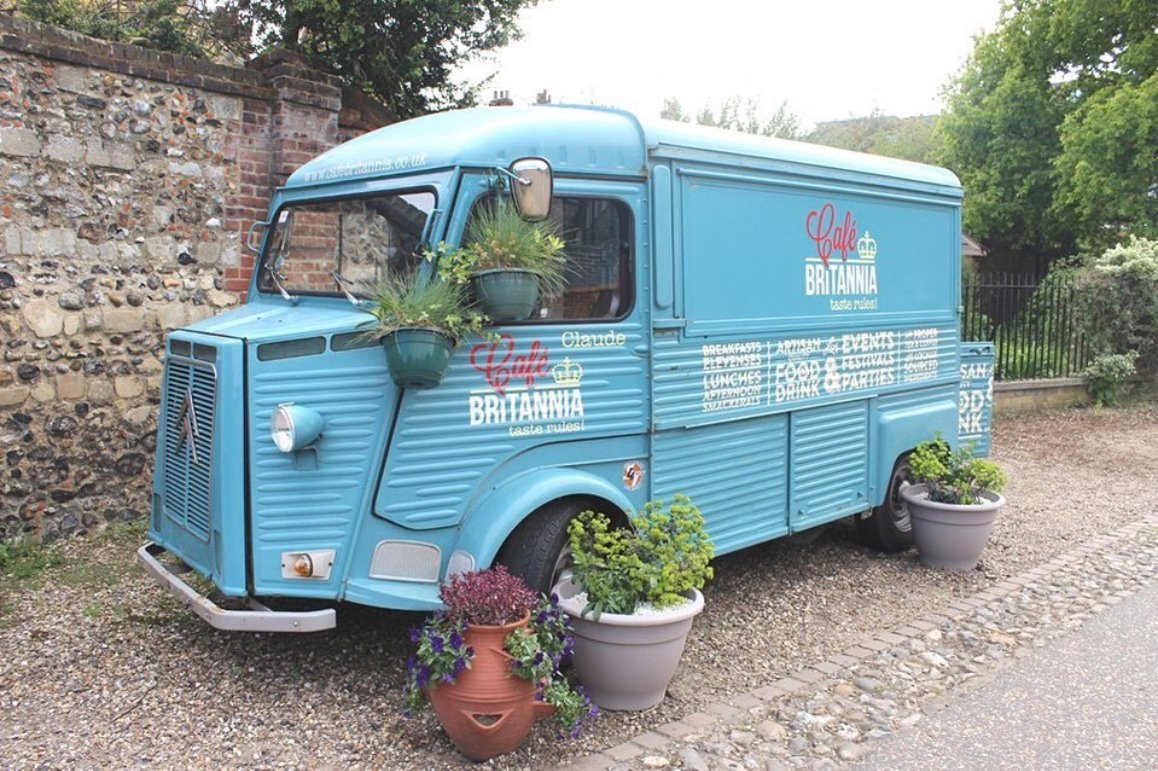 Once 'inside' we attached ourselves to the queue and began reading the menu. The first page offers 10 breakfasts from £8 to £3; page 2, lunch and dinner with lots of variations; page 3, burgers and mains: there is nothing in here over £11. Back of page 2; meals for £10; kids favourites with chips and beans. And, finally, elegant afternoon tea.
On the front of the counter were the most scrumptious cakes under glass domes, and behind the counter were two or three great big blokes with earrings, tattoos and enormous welcoming smiles. While we dithered and swapped about, our chap stood patiently deleting and crossing out with resigned acceptance. Finally, it was grilled chicken, new spuds and salad for me, and vegetarian lasagne for Alice, with chips and garlic bread. We chose our puds at the same time and water to drink.
It's a happy, all-inclusive place, with smart elderly couples, families, teenagers and working men. There are about 70 tables; 20 in the main hall, a few in a separate smaller room and about 40 outside where dogs are allowed.
The table we chose was quite close to the coffee machine, which went 'whoosh' periodically, but even without it, the place was a bit noisy, although there is the separate small room at the back which was quieter.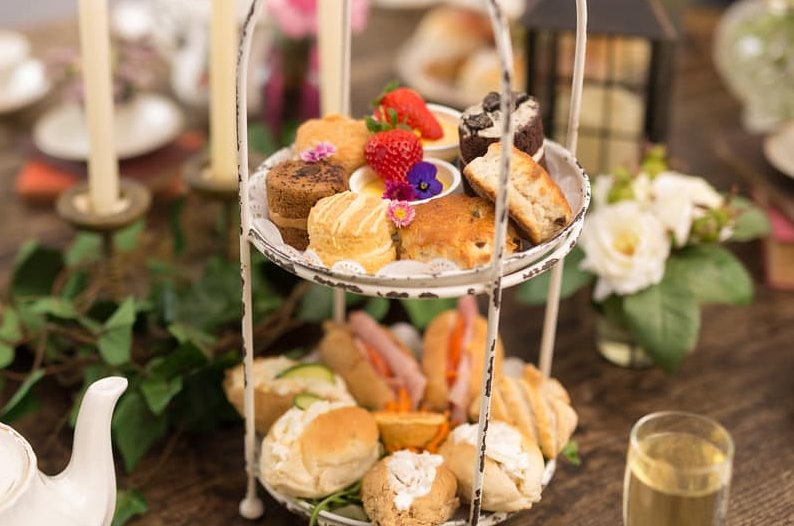 We shared a table with two smart ladies who were struggling with the amount of chips, but the rest of their food looked promising. Alice's lasagne came baked in its own little dish and had to be decanted onto the plate, also there were two decent sized bits of garlic bread and chips. My portion of chicken was so big I took half of it home, and astonishingly there was NO RAW ONION in my salad!
There were far too many potatoes for me: did I say last time that Doc Marmite encouraged me to lose weight? Well, I have: two stone! So I left most of the spuds with a clear conscience.
Finding the loo in this café is a bit of an adventure; the first place I went had two doors, one saying 'GENTS' the other 'DANGER 250 volts'. So I wandered off to the back of the room and found 'LADIES' and the separate little quiet room.
Now for puds; my brownie was a proper one, not just a slice of leftover chocolate cake, and was delicious — crisp on the outside and gooey in the middle. Alice's lemon loaf was a good size and reduced her to silence for some minutes. The place isn't licensed and neither of us wanted coffee, so the very low cost reflects this, but our companions on the table said the coffee was good and hot, and the pot of tea was just right.
Bottom line: £23.20
---
Café Britannia
Britannia Road
Norwich
NR1 4LU
01603 614541
[email protected]
www.cafebritannia.co.uk
---