Tom Kerridge's Chicken & Coconut Curry
---
Award-winning British Michelin-starred chef, Tom Kerridge, shares one of his favourite curry recipes with Village People.
Ingredients (Serves 4):
2 onions, finely chopped
8 garlic cloves, grated
4cm piece fresh root ginger, peeled and grated
2 tsp sea salt flakes
1 tsp each ground ginger, turmeric, cumin and cinnamon
1 tsp chilli powder
400ml can coconut milk
200g chopped tomatoes
50g desiccated coconut
2 hot green chillies, thinly sliced
1 lemon, juice only
6 skinless and boneless chicken thighs
6 tbsp roughly chopped coriander
4 tbsp roughly chopped pickled green chillies
Salt and pepper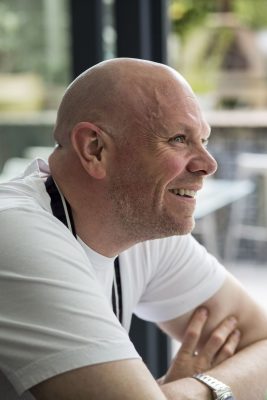 ---
"I've always been effusive about curries. For me, the hotter, the better! Not only is that a taste preference for me, but it's scientifically proven that when we eat spicy chillies our brains are tricked by the heat into releasing endorphins, which results in a natural high. So you get a huge food sensation on multiple levels.

My curry dishes make use of homemade sauces stuffed full of my favourite spices – curry leaves, turmeric, paprika and my secret ingredient, vinegar. I've always found the acidity of the vinegar complements the spice fantastically, and I recommend you try it.

The curry scene is really part of British food heritage now, so I hope you enjoy this delicious recipe, with its unique combination of flavour, heartiness and sensory overload.
---
Method:
Pour a little oil into a large saucepan. Add the onions and cook over a low heat for 10–15 minutes, or until they start to colour.
Add the garlic and cook, stirring for 4–5 minutes, or until the onions are golden. Add the ginger, salt and all the dry spices, stir and cook for 2–3 minutes, or until fragrant.
Add the chicken and wait until cooked through. Now pour in the coconut milk and chopped tomatoes and stir. Bring to the boil, then reduce the heat and simmer for 10–15 minutes, or until the sauce has thickened.
Dry-fry the desiccated coconut in a frying pan until golden. Add it to the curry with the fresh chillies and cook for 3–4 minutes, or until thickened.
Season with lemon juice, salt and pepper. Stir in the coriander and pickled chillies and serve in warmed bowls.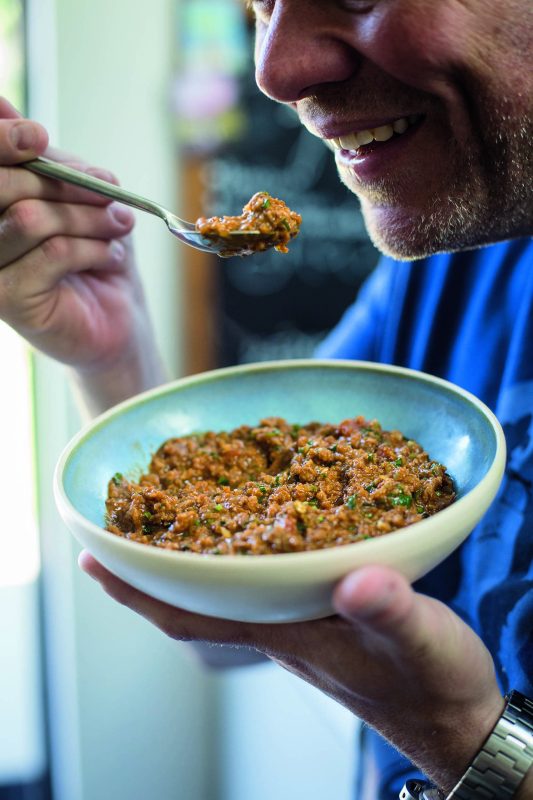 Enjoy!
---