Tasty Vegan Recipes
---
Try these absolutely delicious meals during lockdown! Many thanks to plant-based chef Keith Squires for these delicious vegan recipes.
Mixed Bean Chilli
This is similar to a bolognese sauce, but with a spicy twist of paprika, chilli and coriander. Great served with rice, or as a potato or pie filling.
Ingredients (Serves 3-4):
1 tbsp coconut oil or ghee
1 onion, finely sliced
2 sticks celery, finely sliced
1 small red pepper, diced
1 tsp ground coriander
1 tsp ground cumin
1 courgette, diced
1 carrot, diced
2 garlic cloves, crushed
½ small red chilli, finely chopped
½ tsp dried oregano
½ tsp mixed herbs
1 tsp ground paprika
300ml vegetable stock
1 tsp jaggery (optional)
250g tomatoes, peeled and chopped
3 tbsp tomato purée
400g tin kidney beans, rinsed and drained
Salt and pepper to taste
---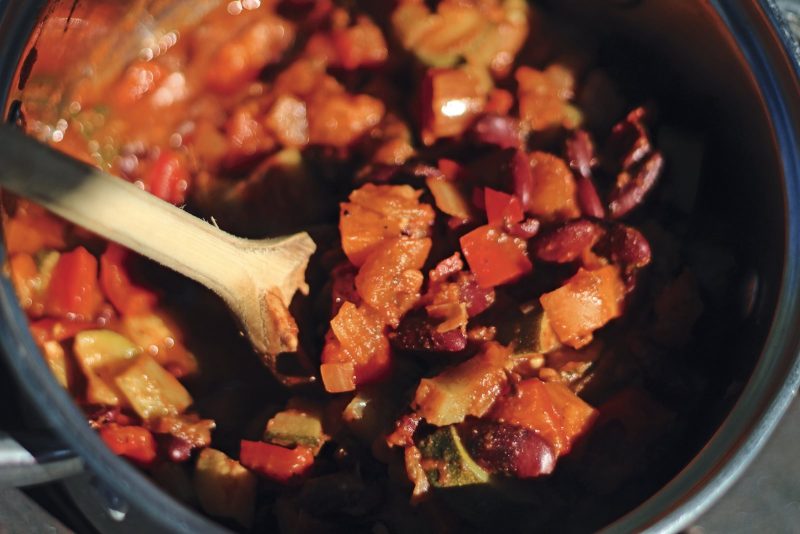 Method:
Sauté the onion and celery in the ghee/coconut oil for a few minutes. Stir in the red pepper. Add the ground coriander and cumin and cook for a few more minutes.
Add the courgette and carrot and continue cooking for a few minutes. Add the garlic, chilli, herbs and paprika. Continue cooking for a few minutes to soften the vegetables.
Stir in the jaggery, chopped tomatoes and tomato purée, then add the stock. Cover and simmer for 30 minutes, adding a little more stock if it becomes too thick.
When cooked, add the kidney beans to the tomato mixture. Reheat and season to taste with salt and pepper.
Sesame Ginger Steamed Broccoli
This is a wonderful macrobiotic recipe that seasons the broccoli without overpowering its natural taste. Mirin is a sweet rice wine that has a low alcohol content but adds a depth of flavour and natural sheen to the dish. If you can't find mirin, use a natural teriyaki sauce, which contains mirin and soya sauce.
Ingredients (Serves 2-3):
500g broccoli, cut into florets
2 tbsp mirin and 1 tbsp tamari, or 3 tbsp teriyaki sauce
1 tbsp grated fresh ginger
1 tsp sesame oil
100ml vegetable stock
Pinch of salt
1 tsp sesame seeds
---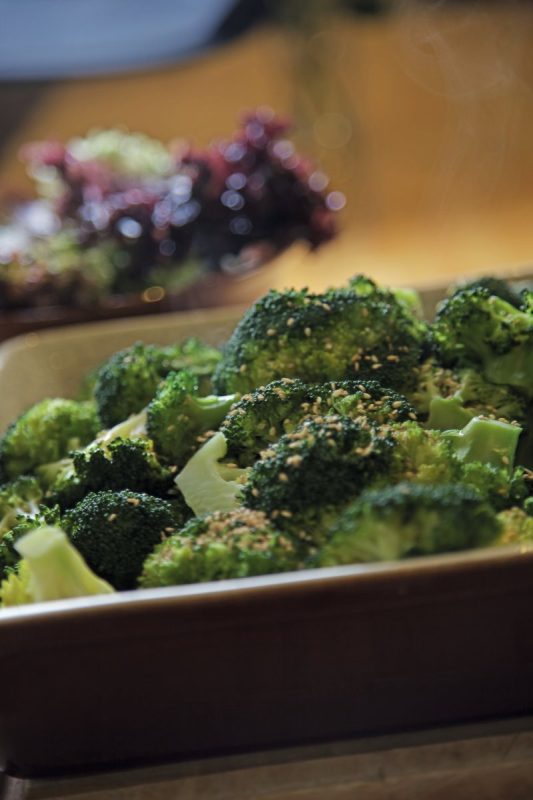 Method:
Place the broccoli, mirin and tamari/teriyaki, ginger, oil and stock into a large pan. Cover, and bring to a simmer over medium heat.
Steam for 4 minutes, or until the broccoli is bright green and crisp-tender. Add a little more stock if it dries out.
Dry roast the sesame seeds in a saucepan. Add the salt and grind with a pestle and mortar. Sprinkle over the cooked broccoli.
Mojo Rojo (Red Sauce)
This is a raw food dressing that adds sparkle to a meal, and the raw pepper and paprika give it a fresh vibrant colour. Traditionally served with wrinkly potatoes, it's also delicious with all sorts of fresh vegetable or bean dishes.
Ingredients (Serves 2-3):
2 garlic cloves, peeled
2 tbsp extra virgin olive oil
1 tbsp white wine vinegar
1 tsp ground paprika
1 tsp ground cumin
1 large red pepper, deseeded and roughly chopped
Salt to taste
---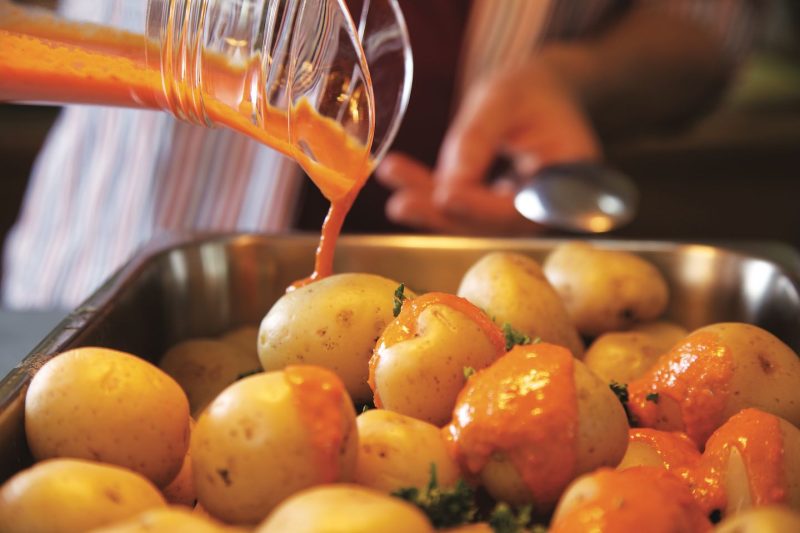 Method:
Keeping the salt to one side, place all the other ingredients in a liquidiser or food processor and blend until they become a smooth purée. Season to taste.
Pour over freshly cooked potatoes or other vegetables.
---