Strange and funny Norfolk
---
By author and historian Michael Chandler
I grew up in the 1970s and was saddened to read that 'Goodies' comedian Tim Brooke-Taylor recently passed from Coronavirus. I immediately remembered reading about Alex Mitchell from Norfolk, who laughed so much at a Goodies episode called 'Ecky-Thump' that he passed away! Instead of being sad, his wife wrote a heartfelt letter to the comedians thanking them for making the final moments of his life happy. So, to continue on the theme of 'happy', let's take a look at some strange and funny stories from the great county of Norfolk.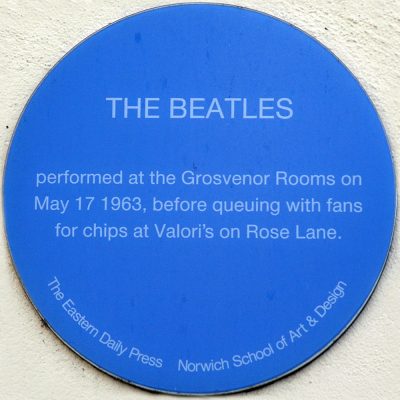 On the Ball City (OTBC) – Norwich City Football Club's song – is the oldest football chant in the UK.
A blue plaque sited on what used to be the Grosvenor Rooms, on Prince of Wales Road, shows that the Beatles performed there in 1963 just before 'Please Please Me' was released.
The fab four later joined fans at a local chip shop.
Thetford-born Thomas Paine became good friends with Benjamin Franklin when he emigrated to the Americas in 1774 and, as a revolutionary, he helped the Americans achieve independence and even played a part in inventing the word 'USA'.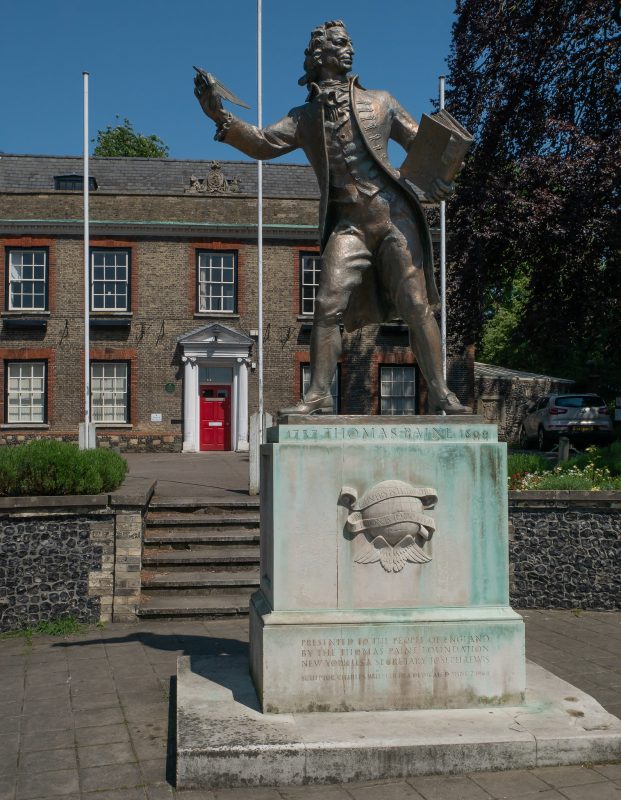 Next time you tuck into a plateful of fish fingers, remember that the birthplace of this humble British food is Norfolk. Many years ago, there was pub at 13 Gentleman's Walk, in Norwich, called The Bear. At Christmas time in 1788, a tiger took ill at the pub and died after eating two monkeys, along with their metal collars!
Boxer Ginger Sadd, who became known as the greatest boxer in history never to be a national champion, became the landlord of The Causeway Tavern in Heigham Street, Norwich, from the 1940s.
In 1772, the yearly 'Ass and Pig' race was held at the Lamb of Eaton Street. Three heats took place, with the winning donkey awarded a Grand Morocco Saddle, while the runner-up was given a Pelham Bridle.
The Cellar House on King Street, Norwich, which was bombed during WW11, was once called the 18 Stone Club – this was the minimum weight a member was allowed to be.
In 1779, the N&N held a benefit at the Victoria Gardens, Queens Road, where a 15-year-old boy impersonated birds with his throat while playing a violin without strings. At another N&N benefit in 1786, a hot air balloon was set to take a dog and a cat into the air, with the view of getting the cat back down with a parachute.
Norfolk boasts 659 medieval churches and 125 churches with round towers. The archaeologist Howard Carter, who grew up in Swaffham, discovered the tomb of Tutankhamen.
A Tudor Norfolk Doctor told a patient suffering from rheumatism to dress in the skin of a donkey, and instructed a gout sufferer to boil a red-haired dog in oil and add worms and marrow from pig bones. Those who suffered from baldness in Norfolk were assured their hair would grow back if they added the juice of crushed beetles to soap.
If you are looking to find historical information on people, homes, buildings or anything else, then please email Michael Chandler at [email protected] and quote Village People for a 15% discount.
---