Spring tips for the home
---
Award-winning local interior designer, Lucy Gleeson, looks at how we can invite spring into our homes.
Now the days are feeling much lighter and longer, it's the perfect time to give your home a refresh, especially as spring is the season of new beginnings.
There are lots of ways you can do this, and it never fails to surprise me what a difference you can make to a space simply by making a few little changes.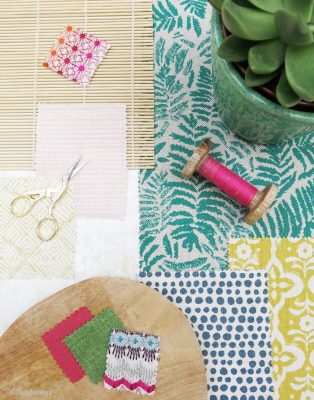 Do you feel you'd like to try out a new room colour? Well, how about creating a few mood boards, adding samples of your favourite hues and seeing if they work with furniture that you already have? If you're drawn to a colour combination, put it up in the room and see if you still love it in a week or so.
If you really like the paint colour, try it on different walls, because the light will affect how it looks at different times of the day. Spring is an excellent time to do this.
We tend to follow nature when it comes to the psychology of interiors and naturally opt for pastel shades this season. But that might not be right for you, so how about some bright accents to represent the bold and beautiful flowers around us? If you're tentative about painting the whole room a new colour, you could try a feature wall.
Just adding a few new cushions to go with your scheme will quickly add a nice new pop of colour. If your home is quite neutral, you can really have some fun with patterns. Think about using raw materials, including wood, as they are very symbolic of a brand-new start and give a nice organic feel.
Naturally, you will find yourself layering rooms with much lighter fabrics, such as linen and cotton, for warmer weather.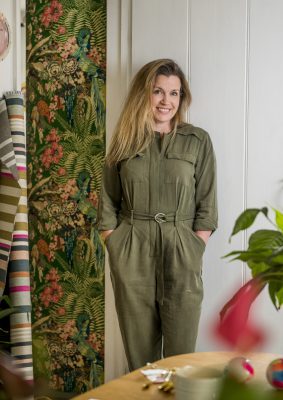 Decluttering is great for the mind. If you are not ready to let go of something, you can always repurpose with a bit of DIY, such as turning some old curtains into cushions for another room – or napkins!
The other option is to take a photo of the item if you like it but don't love it, then you can remember it and pass it on to a charity.
Another fantastic way to invite spring into your home is by creating some interesting vignettes; such as pairing tulips, daffodils or freesias with trinkets, seasonal books or a candle. Ideal for an Easter centrepiece or a coffee table.
It's much easier than moving furniture around, although you could do that as well.
If you are tempted to bring lots of plants into your home, this is definitely a great nurturing hobby. They are very oxygenating and good for us, and green is known to be very balancing.
Plus, plants add lots of character and complete a room scheme. So spring is an excellent time to start looking at this option, but maybe try a low maintenance plant at first.
For more information about Lucy Gleeson Interiors, go to www.lucylovesya.com.
Email [email protected] for a free consultation on a home or business project.
---