Poetry – Whose turn is it?
---
My wife she turns and looks at me
And says, "I'd like a cup of tea"
"Thank you love," is my reply
"If you have one then so shall I"
She stares and I'm about to learn
That I must go 'cos it's my turn
Perhaps if I stay in my chair
Pretending that I did not hear
Avert my eyes and look away
She'll think it's not my turn today
But no such luck and I'm in trouble
So to the kitchen at the double
The kettle boils in record time
Tea is brewed and looking fine
I return with cups filled to the brim
A tea for her and one for him
Problem solved, well for a bit
Until the next "whose turn is it?"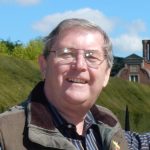 Thanks to Trevor Page for this amusing poem. Trevor, 63, lives in Bungay with his better half Maureen. He retired from Clays in 2018 after 45 years of service in the production of books. Maybe poetry writing could be his new career!
---