On your plot – Something for Summer
---
Tips for a quenched garden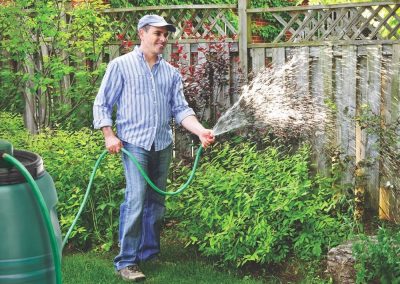 Water butts – available from garden centres, water butts collect rainwater, allowing you to water the garden with what mother nature has already provided. You may also use old household water (as long as it it isn't dirty or full of detergent) and pour it into the butt to recycle in the garden.
Less of "little and often" – Whilst containers and hanging baskets need watering daily, watering elsewhere thoroughly two to three times a week encourages plants to put down roots in search of water rather than coming up to the surface. Try it!
Trickle hoses – a length of old hose, punctured with little holes. Leave it running for about an hour under newly-planted hedges for best results.
The key to successful planting – Soak the rootball in a bucket of water for about half a day for any shrub, tree or plant. Fill the planting hole with water about the same time and allow it to drain away. Now plant, fill the hole and water it well to give the plant a huge advantage.
Flowers that flourish
Camellias, rhododendrons, azaleas and hydrangeas are thirsty things, and will protest if they dry out by not flowering next season, so keep them moist.
The beauty of gravity! Sap flow is restricted when rambling roses are tied in horizontally, which encourages more flower production as fewer side-shoots are produced.
Don't be afraid to cut oriental poppies, lupins, delphiniums and geraniums right down to the ground once they have finished flowering. By doing so, some may flower again.
Plant next year's spring and winter bedding now, such as pansies and wallflowers.
Have fun with planting tubs, containers and hanging baskets. They provide immediate splashes of colour to places where your garden is lacking. The more the merrier!
Cut back spring flowering perennials, and lift, divide and replant large clumps for next year.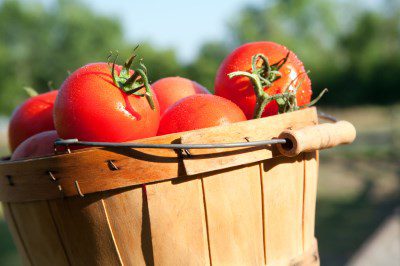 Kitchen delights
Harvest your gooseberries, pick your elderflowers, dig your potatoes and suck on your strawberries. Summer is getting in to swing, and with it comes our foodie favourites!
Harvest young courgettes, broad beans, peas, mange tout and sugar snaps.
Pick soft fruits and thin the branches once they're finished. Remember to move your strawberries after three to four years for fresh crops.
Plant out French and runner beans, leeks, broccoli, Brussel sprouts, cabbage and radishes.
Outdoor tomatoes can now go into their final position. In the greenhouse, keep pinching off their side shoots.
Don't over water onions – they don't need the moisture like other plants do.
Jobs for June & July
Shade greenhouse to avoid scorching plants
Regularly hoe away weeds as small seedlings
Mow at least weekly with long blades if weather is hot
Deadhead as often as possible
Spray roses with fungicide to prevent black spot and mildew
Prune and thin regularly
Pick sweet peas to ensure flowering continues
Pinch out tops of broad beans to prevent blackfly
Water (using our tips!)
Sow, you think that's it?
Don't forget you can now sow the following: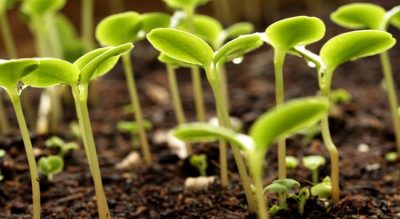 Beetroot
Carrots
Lettuce
Rocket
Turnips
Spring onions
Swede
Cauliflower
Chicory
Sweetcorn
Squash
Kohlrabi
---