Five million people have switched banks – how about you?
---
Do you find it annoying that your bank doesn't pay you interest when you're hundreds of pounds in the black, or it stings you with sneaky fees if you go slightly overdrawn? If the answer's yes then maybe it's time to look for a more suitable bank account.
With the official Current Account Switch Service (CASS) in place, it's much quicker and easier to take your custom elsewhere – just choose your new bank and they'll look after the rest. Five million people have switched using the CASS service in the last five years – do you feel it's time you did the same?
The whole process only takes a maximum of seven working days and there's also a guarantee you won't incur any charges during the switch over. Too many of us have put up with sub-standard products and poor service for too long, but now it's much less hassle to vote with your feet and switch to an account that mirrors the way you manage your money.
Although each bank and building society has its own tariff and rate details clearly displayed in marketing literature, working out which account is best can be a big headache. There is no one account that works out as the top choice for everybody, it's more about weighing up the individual elements of an account that are most important to you.
For some, a cheap overdraft will be the priority, while for others interest on credit balances or a debit card offering low cost transactions abroad will be key. I've carried out some research to try and establish which accounts are strongest in each of the different areas.
If it's a cheap overdraft that's most important, then take a look at First Direct (first £250 interest free), M&S Bank (first £100 interest free) or the FlexAccount from Nationwide Building Society.
If you're looking for interest on your credit balances, then consider TSB, which pays 5% up to a maximum balance of £1,500, or Nationwide, which pays 5% up to a maximum £2,500 in the first year.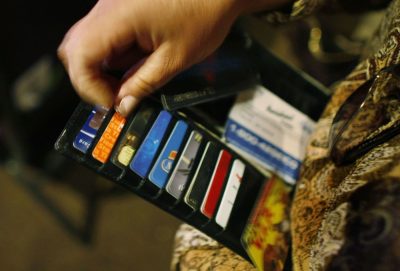 For larger balances Santander 123 is tops, paying a very competitive 1.5% gross up to a maximum balance of £20,000. If you're seeking a cheap debit card for use overseas, then Metro Bank offers this facility for free in Europe, while Nationwide Building Society is much cheaper than the main banks wherever you travel in the world.
Picking the wrong bank when it comes to debit card costs abroad can cost far more than you'd imagine. Your two-week summer holiday could easily see you shelling out an extra £50 or more in charges – for many of us that saving will more than outweigh the total interest you'll earn on your bank account in a whole year.
Yet, for some of us, all we really ask for is the ability to talk to a human being at a UK call centre 24/7 and to receive a consistently good level of customer service. Current top performers for service continue to be First Direct and The Co-operative bank.
The decision to switch is not something people undertake lightly or want to do on a regular basis, so it's important to do your homework and pick an account that reflects the way you run your finances.
Article by Andrew Hagger
Independent Personal Finance Analyst
www.moneycomms.co.uk
---