Artists from across Norfolk prepare to open their studio doors virtually
---
One of the most successful Open Studios schemes in the country is set to move online.
The award-winning Norfolk Open Studios will take place, virtually, between 23 May – 7 June 2020.
The event will see more than 55 artists bringing their studios to life with virtual tours, video demonstrations, audio recordings, photos and filmed stories.
It is the first time in the scheme's 26 years that the event has moved from the artists' studios to an online celebration of Norfolk's artistic community.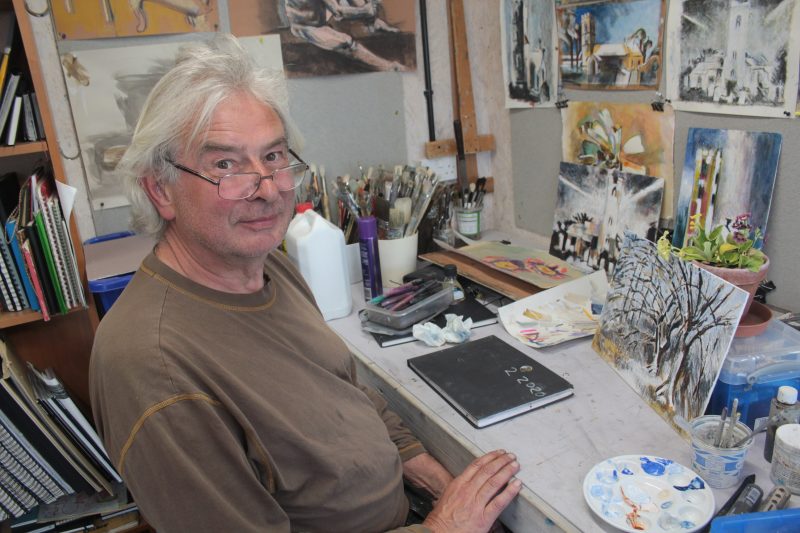 With social distancing and isolation in force, organisers of Norfolk Open Studios have been creatively working with the artists to create the online offering which can be enjoyed from the comfort of your own home.
Ordinarily, Norfolk Open Studios – which is run by Norfolk & Norwich Festival as one of its initiatives – would see participating artists open their studio doors over the 16-day period to exhibit, sell and talk about their work and practice.
Daniel Brine, Artistic Director and Chief Executive of the Norfolk & Norwich Festival, said:
Norfolk Open Studios is an important annual event and opportunity for artists and makers to open their studios to share their creativity with everyone.
"We were devastated when we realised that Open Studios couldn't go ahead as planned this year but we were determined to make sure Norfolk artists had a chance to share their work.
Taking Open Studios online provides a new and exciting way to 'visit' the studios of the artists. I'm delighted with the outcome and I can't thank the artists enough for their generosity in making short films and providing images which give us an enjoyable and fascinating window to their work."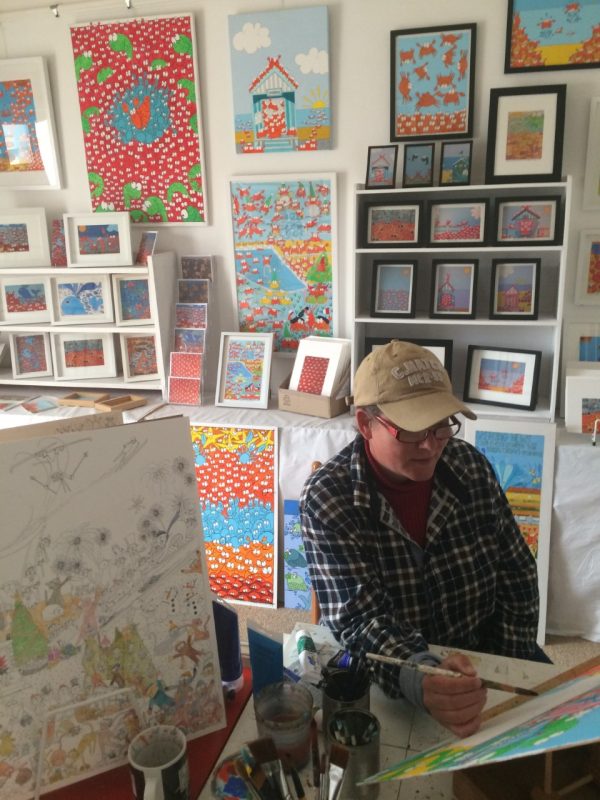 The virtual scheme will take place via the Norfolk Open Studios website and throughout the 16-day event submissions will be featured on social media.
Ros Dixon, Norfolk Open Studios administrator said: "Grab yourself a cup of tea, sit back and be inspired by the variety of workspaces, techniques and experience of our talented Norfolk artists – they may even leave you wanting to try something yourself at home."
Artist Berni Marfleet from North Walsham, who has been taking part in Norfolk Open Studios for 15 years, said: "I hope our virtual Open Studios this year provides inspiration and fun for our visitors to this celebration of the arts and crafts in Norfolk.
For me, Norfolk Open Studios is the key artistic event of the year and I am delighted to be able to share with you, through my short video, some of my latest sculptures and the displays in my gardens and studio. Hopefully, it's a taster to encourage you to visit my place sometime in the future."
The event is free to access, visit nnopenstudios.org.uk or follow the action on Twitter, Instagram and Facebook, following #NOSonline.
Norfolk Open Studios is hoping to reschedule the 'in-person' event later in the year.
---