The art of geometry and architecture
Exhibitions at Sainsbury Centre, University of East Anglia, Norwich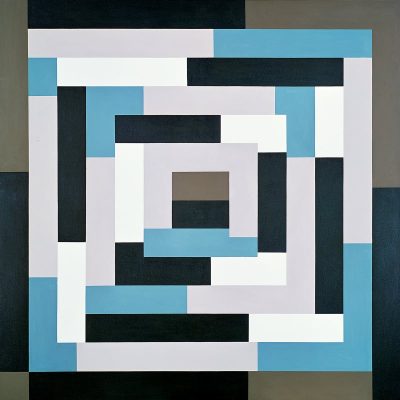 Rhythm and Geometry: Constructivist art in Britain since 1951 extended until 17 July 2022 for more visitors to enjoy over spring/summer
Drawn from the Sainsbury Centre collection, this exhibition celebrates the abstract and constructed art made and exhibited in Britain since 1951.
The free exhibition includes work from the beginning of the 1950s to the present day, comprising around 120 objects across sculpture, reliefs, mobiles, painting, drawing and printmaking.
The exhibition examines the rise of this dramatic strand in post-war British art, led by the example of Victor Pasmore, who famously converted to abstract art in the late 1940s. But it was 1951 that would prove to be a vital year for the arts in Britain. The Festival of Britain was staged across the country to celebrate the arts, sciences, technology and industrial design, and the first exhibition devoted to abstract art since before the war was presented by the Artists' International Association; Victor Pasmore and Mary Martin made their first relief sculptures, and Kenneth Martin his first mobile.
Book tickets online.
---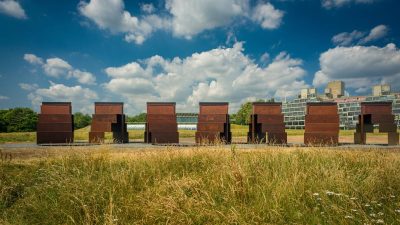 Goodwood Steps by Anthony Caro Sainsbury Centre Sculpture Park
Goodwood Steps (1996) by Anthony Caro is monumental, spanning over 35 metres in length and reaching over 3 metres in height.
Occupying the space between art and architecture, the work is fabricated in steel and consists of seven stepped ziggurat sections, joined by floor plates that form sweeping arcs.
The surface of the sculpture has oxidised to a rich, earthy iron colour, a finish familiar to many other works by Caro. Lauded as the greatest British sculptor of his generation, Anthony Caro (1924-2013) is internationally recognised as one of the masters of modern sculpture, and is best known for his large-scale metal assemblages made from found industrial objects.
Entry free, no ticket required.
---
Visit sainsburycentre.ac.uk or call 01603 593199.
The Sainsbury Centre is closed on Mondays, open 10 – 6 Tuesday to Friday and open 10 – 5 on Saturdays and Sundays.
Free parking on a first come first served basis. Parking permits available free at main gallery reception.