SAINTLY Snaps
---
By Julia Collins, who lives in Saint Nicholas
I thought readers might enjoy seeing how beautiful it is in The Saints.
Although the 'Saintly' chit-chat and hustle and bustle has diminished, the voluptuous volume of our surrounding countryside has billowed in its absence.
Less talk, maybe, but more look and listen – a deeper appreciation in this time we now have.
We all love the countryside, that's why we live here, but now we can indulge. May is always gloriously abundant, lush and lovely – a bubble bath of beauty, dive in!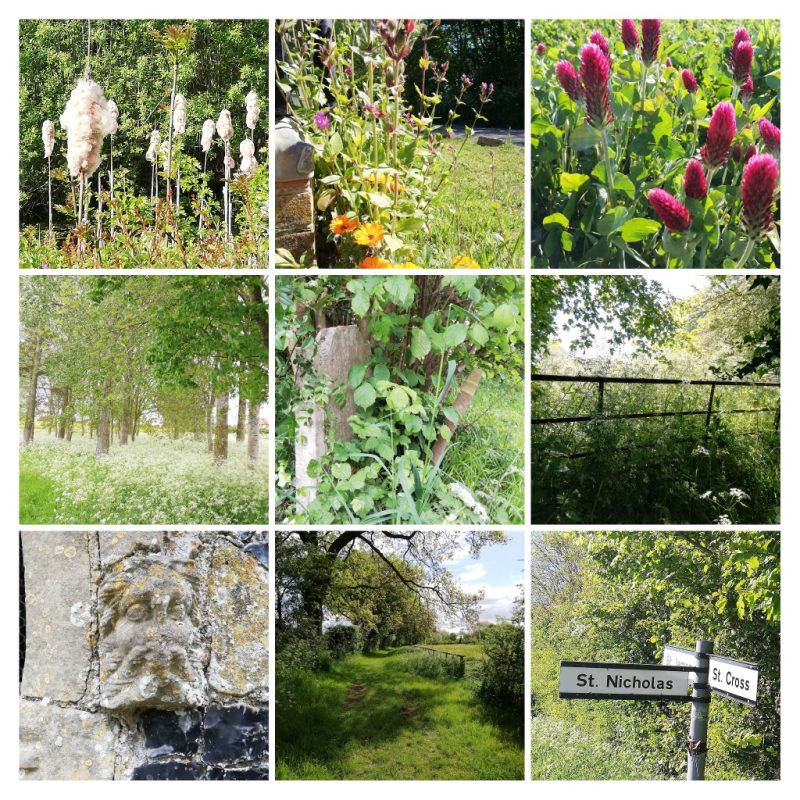 The web of friendship here has grown even stronger and, as we 'Stay Alert', 'unlocking' oh so tentatively, we remain surrounded by kindness and generosity.
Basking in their household's choice, many gardens are standing to attention. Others relax, laissez-faire prevailing, both inside and out.
We still see our pals, at a distance of course. Hairstyles askew, in tune with our pets. Dog walking trousers now all-day-long attire. Nothing much has changed, yet everything is different.
---