Norfolk Gin stocking fillers arrive in time for Christmas
---
Handcrafted Norfolk Gin now available in 100ml mini decanters (RRP £19.00)
When the gin is gone, the gift lives on!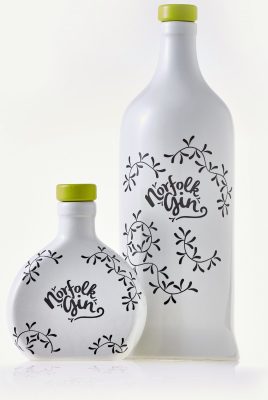 Norfolk Gin, a fragrant and well-balanced bathtub gin, is now available in small porcelain decanters; making it an ideal gift for any gin lover this Christmas.
Juniper-led with floral and citrus notes that work together in perfect harmony, Norfolk Gin has a classic flavour profile and is a smooth, delicious and easy-drinking spirit. Made using the gentle bathtub method, it features seven botanicals (including Croatian juniper, green cardamom and fresh lime) which combine to deliver a unique, herbaceous flavour and sweetness; as well as a subtle, distinctive, straw-like colour.
Whether served simply with a great tonic water or used as the base for a festive cocktail, the creators believe it's the only gin you need to create a whole host of aperitifs, party cocktails or after dinner drinks this Christmas.
Priced at under £20, the mini Norfolk Gin bottles make for a fantastic stocking filler for anyone who has gin at the top of their wish-list this Christmas, and for friends and family who love to try artisan-made, great-tasting local produce.
Norfolk Gin is available to buy online or from a range of retailers throughout Norfolk, including Jarrold's Food Hall, Bakers and Larners of Holt, The Norfolk Deli in Hunstanton and Thetford Garden Centre.
Three deliciously stunning yet simple Norfolk Gin cocktails for Christmas
Norfolk Gin Gimlet
A timeless and refreshing sipping classic. A great way to start the festivities.
Bright and refreshing, sweet and tart with bold botanical flavours. This cocktail is easy to make, with just a few ingredients. Whether shaken or stirred, a Gimlet is one of the best gin-based sour cocktails to enjoy this Christmas.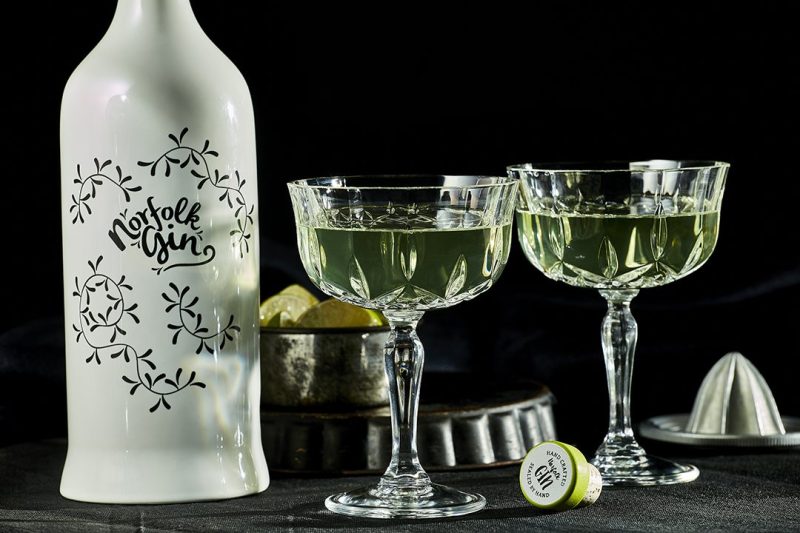 Ingredients
2 measures of Norfolk Gin
1 measure of Roses lime cordial
1 measure of fresh lime juice
Method
Fill a shaker with ice and add all the ingredients
Shake well
Strain into a chilled martini or coupe glass
Garnish with a slice of lime
Norfolk Gin Winter Bramble
A simple stylish twist on a classic cocktail.
A fruity, spicy, indulgent and aromatic drink, a Winter Bramble is well balanced with both sweet and sour notes. Bursting with berries, full of amazing flavours and with a beautiful, rich colour, this cocktail packs a punch when served at Christmas parties. And on those chillier winter evenings, the dash of spicy ginger adds a lingering, comforting warmth.
Easy to mix, and quick to make, this cocktail is perfect for entertaining. And when fresh fruit is out of season or not available, frozen blackberries work just as well.
Ingredients (serves 2)
3 measures of Norfolk Gin
A handful of fresh or frozen blackberries
1 1/2 measures of freshly squeezed lemon juice
1 measure of blackberry liqueur or cordial
Ginger ale
Fresh bay leaf
Lemon twist
Method
Combine the lemon juice and blackberries in a cocktail shaker
Muddle until the berries are broken up, then fill the shaker with ice
Add your Norfolk Gin, blackberry liqueur or cordial and stir
Strain and pour into your favourite glass
Top up with chilled ginger ale (to your taste)
Garnish with a fresh bay leaf and a lemon twist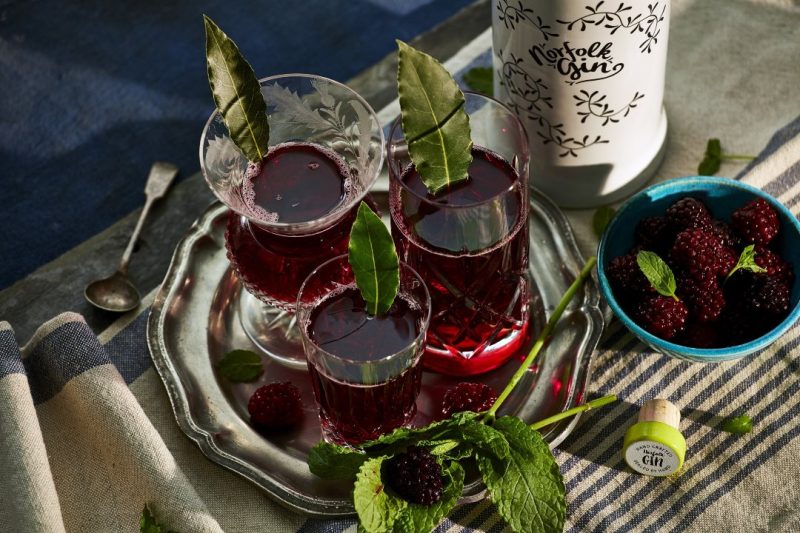 Norfolk Gin Elderflower Fizz
Why choose between gin and Champagne when you can have both? It is Christmas, after all!
'Tis the season to celebrate with friends and family, and this light, bright, delicately floral sparkling cocktail is the perfect way to raise a toast to the festive season. With rich botanical notes to finish, this Norfolk Gin Elderflower Fizz is a sophisticated and utterly delicious drink.
Ingredients
1 measure of Norfolk Gin
1 measure of elderflower cordial
Fresh lemon juice
Champagne or Prosecco
Lemon strip
Method
Combine your Norfolk Gin, elderflower cordial and a squeeze of fresh lemon juice in a chilled glass
Stir well
Top with chilled Champagne or Prosecco
And simply garnish with a thin strip of lemon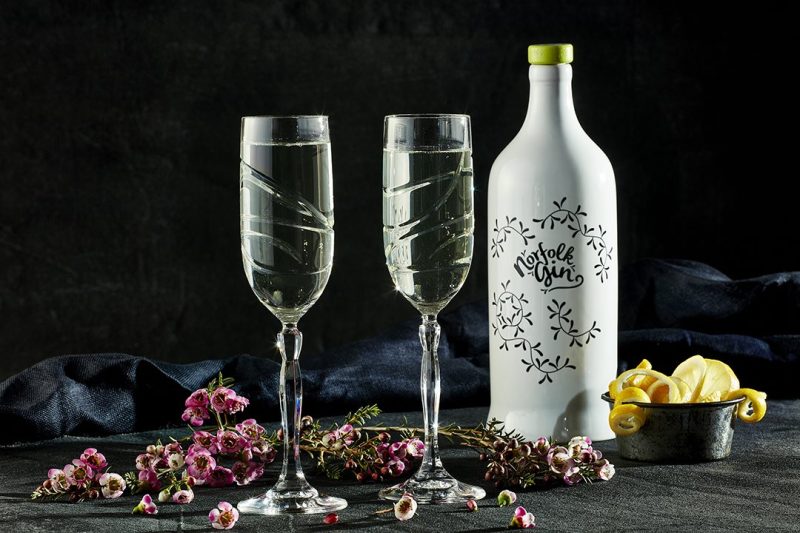 ---